Montana First Insurance was created to bring you top notch insurance policies, educated and caring agents – while helping you get the coverage you want.
Montana First Insurance, Inc. is an independent insurance agency in Kalispell, MT providing affordable insurance services backed by experienced insurance agents. When selecting your insurance agent keep in mind that you need good service as well as good products. Situated here in the beautiful Flathead Valley, we know the risks and we know the people. Our clients are from all over this valley. We service clients from Glacier Park and Columbia Falls to Whitefish and around Flathead Lake. Polson, Somers, Lakeside, and Bigfork are all a part of our insurance family.
We will work with you to understand the insurance options available, and can obtain the coverage that fits. We provide insurance coverage for personal individual and commercial business accounts. We help you mitigate the pain of accidental losses that strike without warning. Every client is eligible for our highest level of service and commitment.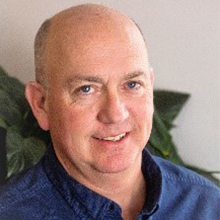 KELLY KNAFF
AGENT / OWNER
Kelly has been in the insurance game for many years, and has an equally important family life. Kelly is licensed in several states in the Western US; including Montana, Washington, Oregon, Wyoming, North Dakota, Colorado and Arizona. If you have exposure or assets in these states you need to work with an agent that can handle all of your business. So, if you have a second home or conduct business in other Western states, Kelly has the knowledge and expertise to be your one call for insurance needs.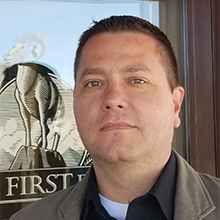 KENDALL MASSIE
AGENT/VICE PRESIDENT
Kendall began his career in 2009 after 15 years in the industrial controls division of a large electrical company. With the help of Montana First Insurance, he started Washington First Insurance, which is still growing today. His background in construction and years of life experience have made the transition to insurance an easy fit. He has completed the Certified Insurance Counselor training and continues to attend courses yearly. He recently moved his family from Washington to Montana at the request of the ownership of the agencies. He enjoys traveling to see family and spending time with his children doing whatever activity is in season; boating, camping, snowboarding or just playing in the yard with his kids.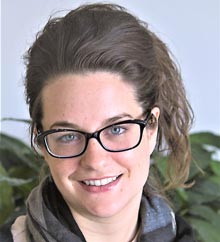 JERICHO SNEEDEN
AGENT
Jericho began her career in insurance when she moved to Montana from South Dakota in 2015. She worked in a call center for a  six years with a credit card company. She has seven siblings and many nieces and nephews who primarily
live in Minnesota. She moved here to be near her brother and his family. The move to insurance has been a great fit and she loves being able to interact with clients face to face. In her free time, she enjoys hiking, tennis and snowboarding but what she loves most is living near her family and playing with her nieces and nephews.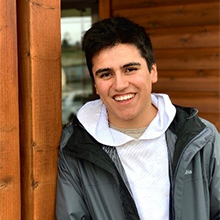 Marcos Roldan
Agent
Marcos started working for Montana First after he moved to Kalispell in March of 2019. He was born and raised in Woodland Washington where he worked in management at a care center. We are glad to have him as an addition to Montana First. He enjoys spending time with friends and family. He grew up in a household of four brothers and no sisters. He liked to go jet skiing at the Woodland Bottoms and enjoys dirt biking and riding four wheelers. He is very personable and is looking forward to meeting clients.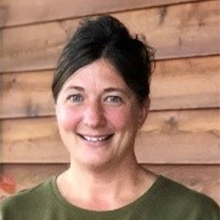 Carol Homola
AGENT SUPPORT REPRESENTITIVE
Carol enjoys taking care of her husband and three young children, biking, gardening and cooking. Growing up in Montana on a ranch and farm has given Carol a great love for Montana! She was raised in a family of 9 and spent her growing up years helping on the ranch and farm. Her family had a dairy farm, a working cattle ranch and raised crops so there was always a lot of work to be done. Carol worked as Office Manager at a steel fabrication shop inWashington for 12 years. During this time, she also helped organize, edit and print a monthly newsletter for the Columbia-Willamette Antique & Classic Boat Society of Portland, Oregon. After moving back to Montana, Carol worked for two years at a veterinary clinic, where she managed the office and helped in animal surgeries.
DO YOU KNOW YOUR AGENT?
If your agent is in a building six states away, does he KNOW you? Many people do not even know their agent, let alone if they have family of their own – or what they do for hobbies. If you want to know our life story – you will have to come in and visit!
DO YOU KNOW YOUR COVERAGE?
Being in the insurance business, we have heard nearly every sort of crazy, destructive story there is to hear – but nothing beats a story when we know that the person or property involved was covered by one of our policies. We want you to be covered, and truly care about your security.